Lecz się u specjalisty ortodoncji
Zapraszam na konsultacje ortodontyczne dla dzieci i dorosłych w gabinecie Dentifem. Umów wizytę przez portal Znany Lekarz i rozpocznij leczenie niewidocznymi nakładkami ortodontycznymi. Dla Pacjentów mieszkających w innej miejscowości/kraju istnieje możliwość zdalnego leczenia ortodontycznego!
Prostsze niż myślisz
Nazywam się Karolina Rokita
Jestem specjalistą ortodoncji. Pragnę dzielić się z Państwem doświadczeniem, wiedzą i walczyć z mitami, które powstały wokół prostowania zębów. Jeśli ten temat dotyka Ciebie lub kogoś z Twoich bliskich, zachęcam Cię do rozgoszczenia się, czytania, oglądania i komentowania.
Ortodoncja to moja pasja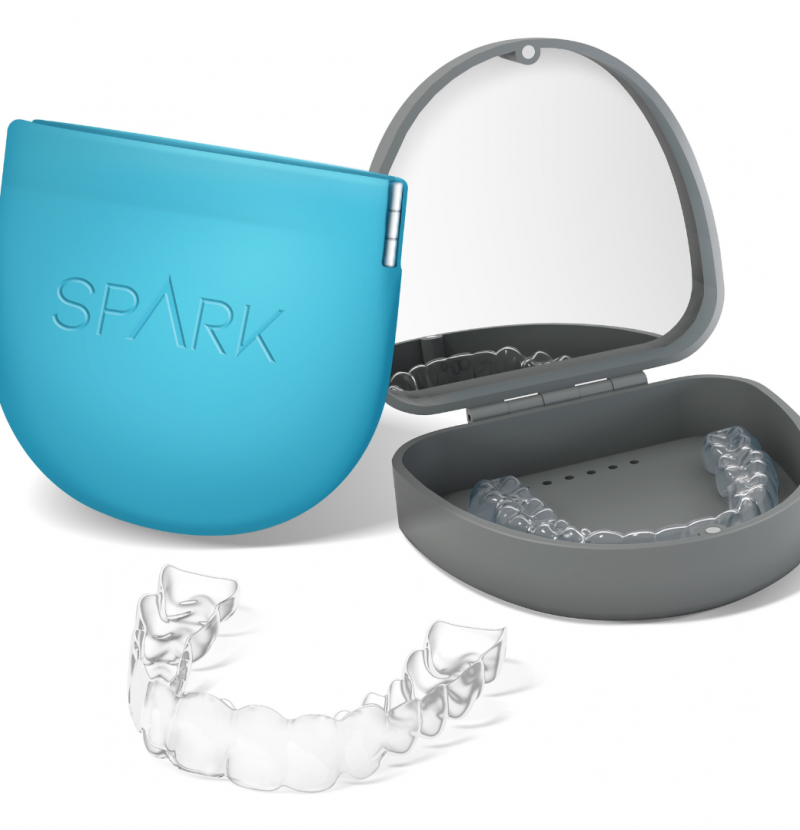 Nowoczesna, cyfrowa ortodoncja
Moją pasją jest wprowadzanie do codziennej pracy nowoczesnych, cyfrowych technologii. Jednym z głównych obszarów moich zainteresowań jest leczenie z wykorzystaniem niewidocznych nakładek (alignerów), które są wygodne, dają przewidywalne wyniki leczenia i dobrze wyglądają. Aby wyniki były przewidywalne, wymaga to od lekarza wielu szkoleń, webinarów, poświęconego czasu, wyobraźni przestrzennej, wyczucia estetyki oraz ogólnego doświadczenia w leczeniu ortodontycznym. Dowiedz się więcej o moich motywacjach.
Nowoczesne, bezbolesne leczenie na wyciągnięcie ręki!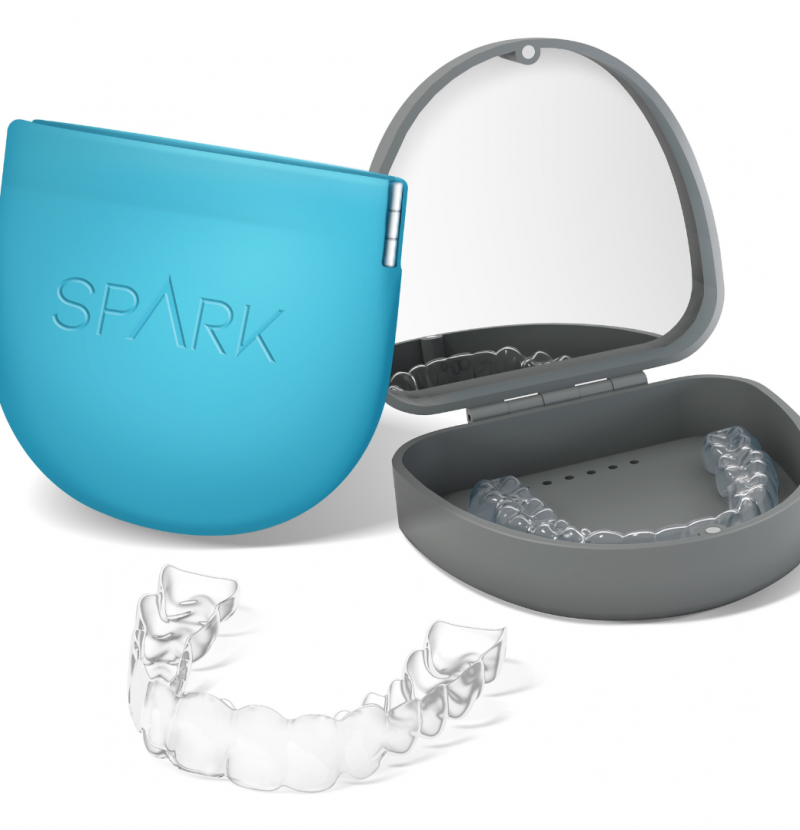 Jak przetrwałe nawyki wpływają na wzrost twarzy, warunki zgryzowe i estetykę twarzy?
02 czerwca 2020
Cześć! Dzisiaj publikuję trochę informacji dla zmartwionych Mam, które zastanawiają się jak nawyki, które obserwują u swoich malutkich dzieci mogą wpłynąć na wygląd ich twarzy w przyszłości. Wiem jak to jest- pamiętam, że kiedy Z była malutka analizowałam każdy jej ruch, by tylko czegoś nie przeoczyć. Konsultuję malutkie dzieci, często w wieku dwóch lat, czasami młodsze, których zmartwieni rodzice zadają mnóstwo pytań dotyczących użytkowania smoczka czy ssania kciuka.
Na pierwszy ogień idzie ssanie – smoczka, kciuka, paluszków. Takie zachowanie jest normalnym etapem w rozwoju dziecka. Dla malucha jest to sposób na samodzielne uspokojenie się i dotyczy 70-90% dzieci. Zwykle wygasa około 4-5 roku życia.
Dzieci, które używają smoczka rzadko przerzucają się na kciuk czy inne palce. Smoczka jest też łatwiej się pozbyć – zwykle nie ma problemów z wyeliminowaniem go do 3 roku życia ( najlepiej udaje się go pozbyć do 12 – 18 miesiąca życia dziecka). Co ciekawe, badania potwierdzają, że stosowanie smoczka nie zwiększa szansy na wystąpienie u dziecka próchnicy wczesnego dzieciństwa. Ssanie palców może trwać do 5 roku życia albo dłużej i nie jest to nawyk, który łatwo można wyeliminować. Jeśli utrzymuje się do czasu wyrzynania stałych zębów, może przyczyniać się do rozwoju wady zgryzu. Ssanie kciuka często powoduje powstawanie zgryzu otwartego i wpływa na wychylanie się górnych siekaczy. Takie wystające siekacze są narażone na urazy – złamanie czy zwichnięcie.
Jaki wpływ na zdrowie może mieć smoczek?
Jego użytkowanie wiąże się ze zmniejszeniem ryzyka wystąpienia SIDS (zespół nagłego zgonu niemowląt, śmierć łóżeczkowa), za to prawdopodobnie zwiększa ryzyko pojawienia się zapalenia ucha środkowego czy też może się przyczynić do wcześniejszego odstawienia piersi, jednak istnieje mało badań naukowych potwierdzających dwie ostatnie tezy.
Ssanie a wady zgryzu
Pierwsze powiązania między ssaniem palców czy przedmiotów a pojawieniem się wady zgryzu ujrzały światło dzienne w latach 70 XIX wieku. Dzisiaj wiemy, że ryzyko pojawienia się wady zgryzu związane jest z częstotliwością, czasem trwania i intensywnością nawyku. Tutaj chciałam podkreślić, że według badań smoczki "ortodontyczne" nie eliminują ryzyka pojawienia się wady zgryzu. Wady zgryzu spowodowane użytkowaniem smoczka zwykle stają się widoczne jeśli jest on użytkowany powyżej 4 roku życia dziecka.
Nieprawidłowości, które powiązane są z nawykiem ssania:
Zgryz otwarty – kiedy zęby górne i dolne się nie stykają
Zgryz krzyżowy boczny obustronny – dolne boczne zęby ustawione są na zewnątrz górnych bocznych zębów. Wada ta często jest powiązana ze ssaniem smoczka.
Powiększony nagryz poziomy – czyli górne zęby są wysunięte do przodu w stosunku do dolnych zębów o więcej niż 4 mm. U dzieci ssących kciuk ta odległość może być dużo większa, ze względu na to, że ich dolne siekacze są przechylone w kierunku języka.
Wada klasy II – tyłozgryz
Efekty ssania kciuka to najczęściej duży nagryz poziomy, zmniejszona szerokość górnego łuku zębowego i zwiększona długość górnego łuku zębowego ( co jest spowodowane wychylonymi/wystającymi zębami siecznymi). Jak już wcześniej wspominałam, takie wystające górne siekacze znacznie częściej ulegają urazom niż siekacze dzieci, które nie miały nawyku ssania czy nawet dzieci, które ssały smoczek.
Tłoczenie języka
Wyobraźcie sobie, że istnieje też powiązanie między nawykiem ssania a sposobem połykania u dzieci 10-11 letnich. U dzieci, które w przeszłości ssały kciuk/palce/smoczek( przez dłuższy czas, powyżej 4 roku życia) znacznie częściej diagnozowane jest tłoczenie języka. Tłoczenie języka polega na wsuwaniu języka między zęby przednie do kontaktu z dolną wargą podczas połykania. U części pacjentów występuje nieprawidłowa spoczynkowa pozycja języka – między zębami (zamiast na podniebieniu).
Bardzo często w swoim gabinecie diagnozuję nawyk tłoczenia języka, zarówno u dzieci jak i u dorosłych. U dzieci, które dobrze adaptują się do zmian, jest możliwość wyćwiczenia prawidłowego sposobu połykania i prawidłowego ułożenia języka w spoczynku. W tym celu korzystam z odpowiednich aparatów. Dodatkowo polecam moim pacjentom i ich rodzicom rozpoczęcie współpracy z logopedą. U dorosłych szansa na zmianę nawyku jest niestety niska. Zawsze trzeba się liczyć z tym, że u takich pacjentów istnieje ryzyko nawrotu wady zgryzu po zakończeniu leczenia. Tłoczony język może powodować wychylanie górnych przednich zębów oraz powstawanie szpar między wychylającymi się zębami górnymi i dolnymi. Osoby dorosłe, które przeszły leczenie ortodontyczne, a dotyczy ich problem tłoczenia języka – powinny znajdować się pod opieką ortodonty po zakończeniu leczenia w celu zmniejszenia ryzyka pojawienia się nawrotu. 
Za długo to znaczy ile?
Przedłużone użytkowanie smoczka, od 24 do 47 miesięcy życia jest powiązane z występowaniem zgryzu otwartego i tyłozgryzu u 8-9 latków.
W kwestii ostrego zapalenia ucha środkowego powiązanego ze ssaniem smoczka w pierwszym roku życia dziecka- istnieje tylko kilka artykułów naukowych na ten temat. Występowanie zapalenia ucha prawdopodobnie jest związane z florą bakteryjną występującą w jamie ustnej dziecka, które ssie smoczek. Nie znaleziono jasnego powiązania między ssaniem kciuka/palców a występowaniem ostrego zapalenia ucha środkowego.
Ssanie smoczka a karmienie piersią
Nieliczne badania potwierdzają istnienie związku między ssaniem smoczka a wcześniejszym zakończeniem karmienia piersią. Co ciekawe, dzieci, które ssą smoczek – krócej ssą pierś podczas jednego posiłku oraz rzadziej ssą pierś w ciągu doby. Dlaczego tak się dzieje? Istnieją dwie teorie. Pierwsza: ssanie smoczka może wskazywać na problemy z karmieniem piersią lub zmniejszoną motywacją dziecka do ssania. Druga: ssanie smoczka powoduje wykształcenie nieprawidłowej techniki ssania, która prowadzi do pojawienia się problemów z karmieniem piersią. Znalazłam też artykuł, w którym sugerowano, że u zdrowych dzieci urodzonych o czasie, ssanie smoczka nie wpływa na skrócenie okresu karmienia piersią. Nie ma jasnego związku między ssaniem kciuka a wcześniejszym zaprzestaniem karmienia piersią.
Smoczek a śmierć łóżeczkowa
W badaniach potwierdzono, że stosowanie smoczka znacząco zmniejsza ryzyko wystąpienia nagłej śmierci łóżeczkowej (SIDS). Amerykańskie Towarzystwo Pediatryczne zaleca, by rozważyć profilaktyczne zaproponowanie dziecku smoczka na czas drzemki i całonocnego snu.
Smoczek a flora jamy ustnej dziecka
Wykazano, że ssanie smoczka może się wiązać ze zwiększoną częstotliwością występowania infekcji grzybiczych w jamie ustnej ( wpływ na wzrost liczebności Candida).
Kiedy w takim razie wprowadzić smoczek?
Amerykańskie Towarzystwo Pediatryczne sugeruje by smoczek wprowadzić dopiero w momencie, kiedy karmienie piersią jest już ustabilizowane, czyli kiedy maluszek ma miesiąc. Stosowanie smoczka po pierwszym miesiącu życia dziecka miałoby być stosowane jako profilaktyka SIDS (śmierć łóżeczkowa).
Jaki typ smoczka wybrać?
Badania nie potwierdzają, że smoczki ortodontyczne w mniejszym stopniu wpływają na rozwój wad zgryzu niż inne rodzaje smoczków. U dzieci, u których diagnozowany jest zgryz otwarty, który rozwinął się w związku z użytkowaniem smoczka, korzystna jest zmiana na cieńszy, mniejszy smoczek, lub całkowite odstawienie smoczka ( wiem z własnego doświadczenia, jak ciężko jest odstawić smoczek u dziecka…).
Kiedy najlepiej przerwać nawyk?
Z punktu widzenia rozwoju zgryzu, najlepiej przerwać nawyk ssania do 3 roku życia dziecka. Najtrudniej zerwać z nawykiem, który związany jest z zaburzeniami psychicznymi ( czyli ma dla dziecka większe znaczenie emocjonalne niż "zwykły" nawyk). Co więcej, ciężej jest zerwać z nawykiem u dziewczynek.
Jak wpłynąć na eliminację nawyku?
Nie komentować ssania kciuka – okazuje się, że kiedy rodzice zwracają uwagę na fakt ssania kciuka przez dziecko wpływa to na nasilenie tego zachowania
Obserwacja czynników, które mogą wywoływać stres u dziecka
Stosowanie systemu zachęcających nagród/naklejek/odznak za walkę z nawykiem
Stosowanie aparatu ortodontycznego z zaporą, która nie pozwala na wkładanie kciuka do buzi
ODDYCHANIE PRZEZ USTA
Ciągłe oddychanie przez usta zwykle związane jest z utrudnionym oddychaniem przez nos. Dziecko nie może oddychać przez nos, kiedy jest alergikiem lub astmatykiem, występuje u niego przerost migdałków lub anomalie anatomiczne takie jak rozszczep podniebienia. Czasami oddychanie przez usta jest wyuczonym nawykiem. Oddychanie przez usta dotyczy 9 % czterolatków i nawet 40% siedmiolatków. Twarze dzieci stale oddychających przez usta mają charakterystyczny wygląd: są długie i wąskie. Wykazano, że leczenie poprawiające oddychanie przez nos wpływa na poprawę wyglądu tych pacjentów.
Wpływ oddychania przez usta na zgryz
U pacjentów, którzy stale oddychają przez usta diagnozuje się:
Zwężenie szczęki
Nadmierne wyrzynanie stałych trzonowców
Rotację żuchwy do dołu i tyłu
Zwężenie górnego łuku jest związane z pozycją języka, który u dzieci oddychających przez usta nie znajduje się w prawidłowej pozycji spoczynkowej, czyli na podniebieniu. Kiedy język znajduje się w prawidłowej pozycji, wpływa na kształtowanie się i poszerzanie górnego łuku zębowego. Rotacja żuchwy jest spowodowana nadmiernym wyrzynaniem bocznych zębów u dzieci, które stale mają otwartą buzię. Stałe zęby zwykle wyrzynają się tak długo aż zaczynają się stykać z zębami w drugim łuku. Przy otwartej buzi zęby mają więcej miejsca na wyrzynanie, co w efekcie kończy się tym, że nadmiernie wyrznięte zęby blokują prawidłowe ustawienie żuchwy, która ustawiona jest do dołu i ku tyłowi.
Źródła:
Johnson ED, Larson BE. Thumb-sucking: literature review. ASDC J Dent Child 1993; 60:385.

American Academy of Pediatric Dentistry. Guideline on management of the developing dentition and occlusion in Pediatric Dentistry. Pediatr Dent 2014; 36:251.

Josell SD. Habits affecting dental and maxillofacial growth and development. Dent Clin North Am 1995; 39:851.

Augustyn M, Frank DA, Zuckerman BS. Infancy and toddler years. In: Developmental-Behavioral Pediatrics, 4th, Carey WB, Crocker AC, Coleman WL, et al (Eds), Saunders Elsevier, Philadelphia 2009. p.24.

BRAZELTON TB. Crying in infancy. Pediatrics 1962; 29:579.

Blum N.. Repetitive behaviors and tics. In: Developmental-Behavioral Pediatrics, 4th, Carey WB, Crocker AC, Coleman WL, et al (Eds), Saunders Elsevier, Philadelphia 2009. p.629.

Field T, Goldson E. Pacifying effects of nonnutritive sucking on term and preterm neonates during heelstick procedures. Pediatrics 1984; 74:1012.

Nowak AJ, Warren JJ. Infant oral health and oral habits. Pediatr Clin North Am 2000; 47:1043.

Larsson E. The prevalence and aetiology of prolonged dummy and finger-sucking habits. Eur J Orthod 1985; 7:172.

Zadik D, Stern N, Litner M. Thumb- and pacifier-sucking habits. Am J Orthod 1977; 71:197.

Köhler L, Holst K. Malocclusion and sucking habits of four-year-old children. Acta Paediatr Scand 1973; 62:373.

Larsson E. Treatment of children with a prolonged dummy or finger-sucking habit. Eur J Orthod 1988; 10:244.

Warren JJ, Bishara SE. Duration of nutritive and nonnutritive sucking behaviors and their effects on the dental arches in the primary dentition. Am J Orthod Dentofacial Orthop 2002; 121:347.

Friman PC, Schmitt BD. Thumb sucking: pediatricians' guidelines. Clin Pediatr (Phila) 1989; 28:438.

Peressini S. Pacifier use and early childhood caries: an evidence-based study of the literature. J Can Dent Assoc 2003; 69:16.

Lindner A, Modéer T. Relation between sucking habits and dental characteristics in preschoolchildren with unilateral cross-bite. Scand J Dent Res 1989; 97:278.

Adair SM, Milano M, Lorenzo I, Russell C. Effects of current and former pacifier use on the dentition of 24- to 59-month-old children. Pediatr Dent 1995; 17:437.

Warren JJ, Slayton RL, Bishara SE, et al. Effects of nonnutritive sucking habits on occlusal characteristics in the mixed dentition. Pediatr Dent 2005; 27:445.

Ravn JJ. Sucking habits and occlusion in 3-year-old children. Scand J Dent Res 1976; 84:204.

Engelberts AC, L'Hoir MP. Pacifier use and SIDS. Arch Dis Child 2000; 82:267.

Campbell M. Fruitless sucking. Brit J Dent Sci 1870; 13:371.

Chandler TH. Thumb-sucking. Dent Cosmos 1878; 20:440.

Helle A, Haavikko K. Prevalence of earlier sucking habits revealed by anamnestic data and their consequences for occlusion at the age of eleven. Proc Finn Dent Soc 1974; 70:191.

Ogaard B, Larsson E, Lindsten R. The effect of sucking habits, cohort, sex, intercanine arch widths, and breast or bottle feeding on posterior crossbite in Norwegian and Swedish 3-year-old children. Am J Orthod Dentofacial Orthop 1994; 106:161.

Infante PF. An epidemiologic study of finger habits in preschool children, as related to malocclusion, socioeconomic status, race, sex, and size of community. ASDC J Dent Child 1976; 43:33.

Adair SM, Milano M, Dushku JC. Evaluation of the effects of orthodontic pacifiers on the primary dentitions of 24- to 59-month-old children: preliminary study. Pediatr Dent 1992; 14:13.

Katz CR, Rosenblatt A, Gondim PP. Nonnutritive sucking habits in Brazilian children: effects on deciduous dentition and relationship with facial morphology. Am J Orthod Dentofacial Orthop 2004; 126:53.

Viggiano D, Fasano D, Monaco G, Strohmenger L. Breast feeding, bottle feeding, and non-nutritive sucking; effects on occlusion in deciduous dentition. Arch Dis Child 2004; 89:1121.

Schmid KM, Kugler R, Nalabothu P, et al. The effect of pacifier sucking on orofacial structures: a systematic literature review. Prog Orthod 2018; 19:8.

Moore MB, McDonald JP. A cephalometric evaluation of patients presenting with persistent digit sucking habits. Br J Orthod 1997; 24:17.

Doğramacı EJ, Rossi-Fedele G. Establishing the association between nonnutritive sucking behavior and malocclusions: A systematic review and meta-analysis. J Am Dent Assoc 2016; 147:926.

Bowden BD. A longitudinal study of the effects of digit- and dummy-sucking. Am J Orthod 1966; 52:887.

Bowden BD. The effects of digital and dummy sucking on arch widths, overbite, and overjet: a longitudinal study. Aust Dent J 1966; 11:396.

Larrson E. Dummy- and finger-sucking habits with special attention to their significance for facial growth and occlusion. Swed Dent J 1972; 65:605.

Larsson E. Dummy- and finger-sucking habits with special attention to their significance for facial growth and occlusion. 7. The effect of earlier dummy- and finger-sucking habit in 16-year-old children compared with children without earlier sucking habit. Swed Dent J 1978; 2:23.

Chen DR, McGorray SP, Dolce C, Wheeler TT. Effect of early Class II treatment on the incidence of incisor trauma. Am J Orthod Dentofacial Orthop 2011; 140:e155.

Melsen B, Stensgaard K, Pedersen J. Sucking habits and their influence on swallowing pattern and prevalence of malocclusion. Eur J Orthod 1979; 1:271.

Niemelä M, Uhari M, Möttönen M. A pacifier increases the risk of recurrent acute otitis media in children in day care centers. Pediatrics 1995; 96:884.

Uhari M, Mäntysaari K, Niemelä M. A meta-analytic review of the risk factors for acute otitis media. Clin Infect Dis 1996; 22:1079.

Warren JJ, Levy SM, Kirchner HL, et al. Pacifier use and the occurrence of otitis media in the first year of life. Pediatr Dent 2001; 23:103.

Larsson E. Dummy- and finger-sucking habits in 4-year-olds. Sven Tandlak Tidskr 1975; 68:219.

Niemelä M, Uhari M, Hannuksela A. Pacifiers and dental structure as risk factors for otitis media. Int J Pediatr Otorhinolaryngol 1994; 29:121.

Jackson JM, Mourino AP. Pacifier use and otitis media in infants twelve months of age or younger. Pediatr Dent 1999; 21:255.

Righard L, Alade MO. Breastfeeding and the use of pacifiers. Birth 1997; 24:116.

Victora CG, Tomasi E, Olinto MT, Barros FC. Use of pacifiers and breastfeeding duration. Lancet 1993; 341:404.

Ford RP, Mitchell EA, Scragg R, et al. Factors adversely associated with breast feeding in New Zealand. J Paediatr Child Health 1994; 30:483.

Clements MS, Mitchell EA, Wright SP, et al. Influences on breastfeeding in southeast England. Acta Paediatr 1997; 86:51.

Barros FC, Victora CG, Semer TC, et al. Use of pacifiers is associated with decreased breast-feeding duration. Pediatrics 1995; 95:497.

Victora CG, Behague DP, Barros FC, et al. Pacifier use and short breastfeeding duration: cause, consequence, or coincidence? Pediatrics 1997; 99:445.

Howard CR, Howard FM, Lanphear B, et al. The effects of early pacifier use on breastfeeding duration. Pediatrics 1999; 103:E33.

Aarts C, Hörnell A, Kylberg E, et al. Breastfeeding patterns in relation to thumb sucking and pacifier use. Pediatrics 1999; 104:e50.

Levy SM, Slager SL, Warren JJ, et al. Associations of pacifier use, digit sucking, and child care attendance with cessation of breastfeeding. J Fam Pract 2002; 51:465.

Kramer MS, Barr RG, Dagenais S, et al. Pacifier use, early weaning, and cry/fuss behavior: a randomized controlled trial. JAMA 2001; 286:322.

Righard L, Alade MO. Sucking technique and its effect on success of breastfeeding. Birth 1992; 19:185.

Righard L. Are breastfeeding problems related to incorrect breastfeeding technique and the use of pacifiers and bottles? Birth 1998; 25:40.

Jaafar SH, Ho JJ, Jahanfar S, Angolkar M. Effect of restricted pacifier use in breastfeeding term infants for increasing duration of breastfeeding. Cochrane Database Syst Rev 2016; :CD007202.

Mitchell EA, Taylor BJ, Ford RP, et al. Dummies and the sudden infant death syndrome. Arch Dis Child 1993; 68:501.

Fleming PJ, Blair PS, Bacon C, et al. Environment of infants during sleep and risk of the sudden infant death syndrome: results of 1993-5 case-control study for confidential inquiry into stillbirths and deaths in infancy. Confidential Enquiry into Stillbirths and Deaths Regional Coordinators and Researchers. BMJ 1996; 313:191.

Fleming PJ, Blair PS, Pollard K, et al. Pacifier use and sudden infant death syndrome: results from the CESDI/SUDI case control study. CESDI SUDI Research Team. Arch Dis Child 1999; 81:112.

Arnestad M, Andersen M, Rognum TO. Is the use of dummy or carry-cot of importance for sudden infant death? Eur J Pediatr 1997; 156:968.

Li DK, Willinger M, Petitti DB, et al. Use of a dummy (pacifier) during sleep and risk of sudden infant death syndrome (SIDS): population based case-control study. BMJ 2006; 332:18.

Zotter H, Kerbl R, Kurz R, Müller W. Pacifier use and sudden infant death syndrome: should health professionals recommend pacifier use based on present knowledge? Wien Klin Wochenschr 2002; 114:791.

McGarvey C, McDonnell M, Chong A, et al. Factors relating to the infant's last sleep environment in sudden infant death syndrome in the Republic of Ireland. Arch Dis Child 2003; 88:1058.

Hauck FR, Omojokun OO, Siadaty MS. Do pacifiers reduce the risk of sudden infant death syndrome? A meta-analysis. Pediatrics 2005; 116:e716.

TASK FORCE ON SUDDEN INFANT DEATH SYNDROME. SIDS and Other Sleep-Related Infant Deaths: Updated 2016 Recommendations for a Safe Infant Sleeping Environment. Pediatrics 2016; 138.

Rayan GM, Turner WT. Hand complications in children from digital sucking. J Hand Surg Am 1989; 14:933.

Ollila P, Niemelä M, Uhari M, Larmas M. Prolonged pacifier-sucking and use of a nursing bottle at night: possible risk factors for dental caries in children. Acta Odontol Scand 1998; 56:233.

Mattos-Graner RO, de Moraes AB, Rontani RM, Birman EG. Relation of oral yeast infection in Brazilian infants and use of a pacifier. ASDC J Dent Child 2001; 68:33.

Hannula J, Saarela M, Jousimies-Somer H, et al. Age-related acquisition of oral and nasopharyngeal yeast species and stability of colonization in young children. Oral Microbiol Immunol 1999; 14:176.

Dalton MA, Sargent JD, Stukel TA. Utility of a risk assessment questionnaire in identifying children with lead exposure. Arch Pediatr Adolesc Med 1996; 150:197.

North K, Fleming P, Golding J. Pacifier use and morbidity in the first six months of life. Pediatrics 1999; 103:E34.

Task Force on Sudden Infant Death Syndrome, Moon RY. SIDS and other sleep-related infant deaths: expansion of recommendations for a safe infant sleeping environment. Pediatrics 2011; 128:e1341.

Medeiros R, Ximenes M, Massignan C, et al. Malocclusion prevention through the usage of an orthodontic pacifier compared to a conventional pacifier: a systematic review. Eur Arch Paediatr Dent 2018; 19:287.

Wagner Y, Heinrich-Weltzien R. Effect of a thin-neck pacifier on primary dentition: a randomized controlled trial. Orthod Craniofac Res 2016; 19:127.

Johnson ED, Larson BE. Thumb-sucking: classification and treatment. ASDC J Dent Child 1993; 60:392.

Borrie FR, Bearn DR, Innes NP, Iheozor-Ejiofor Z. Interventions for the cessation of non-nutritive sucking habits in children. Cochrane Database Syst Rev 2015; :CD008694.

Strnad J. The cause and effect of mouth-breathing as related to malocclusion. Rhinology 1978; 16:191.

Principato JJ. Upper airway obstruction and craniofacial morphology. Otolaryngol Head Neck Surg 1991; 104:881.

Hairfield WM, Warren DW, Seaton DL. Prevalence of mouthbreathing in cleft lip and palate. Cleft Palate J 1988; 25:135.

Warren DW, Hairfield WM, Seaton D, et al. The relationship between nasal airway size and nasal-oral breathing. Am J Orthod Dentofacial Orthop 1988; 93:289.

Kluemper GT, Vig PS, Vig KW. Nasorespiratory characteristics and craniofacial morphology. Eur J Orthod 1995; 17:491.

Parker LP, Crysdale WS, Cole P, Woodside D. Rhinomanometry in children. Int J Pediatr Otorhinolaryngol 1989; 17:127.

Warren DW, Hairfield WM, Dalston ET. Effect of age on nasal cross-sectional area and respiratory mode in children. Laryngoscope 1990; 100:89.

Gross AM, Kellum GD, Franz D, et al. A longitudinal evaluation of open mouth posture and maxillary arch width in children. Angle Orthod 1994; 64:419.

Gurley WH, Vig PS. A technique for the simultaneous measurement of nasal and oral respiration. Am J Orthod 1982; 82:33.

Proffit WR. The etiology and development of orthodontic problems. In: Contemporary Orthodontics, Proffit WR, Fields HW (Eds), Mosby, St. Louis 1986.

Gross AM, Kellum GD, Morris T, et al. Rhinometry and open-mouth posture in young children. Am J Orthod Dentofacial Orthop 1993; 103:526.

Kerr WJ, McWilliam JS, Linder-Aronson S. Mandibular form and position related to changed mode of breathing–a five-year longitudinal study. Angle Orthod 1989; 59:91.

Hultcrantz E, Larson M, Hellquist R, et al. The influence of tonsillar obstruction and tonsillectomy on facial growth and dental arch morphology. Int J Pediatr Otorhinolaryngol 1991; 22:125.

Höjensgaard E, Wenzel A. Dentoalveolar morphology in children with asthma and perennial rhinitis. Eur J Orthod 1987; 9:265.

Ousterhout DK, Vargervik K, Miller AJ. Nasal airway function as it relates to the timing of mid and lower facial osteotomies. Ann Plast Surg 1983; 11:175.

Bresolin D, Shapiro GG, Shapiro PA, et al. Facial characteristics of children who breathe through the mouth. Pediatrics 1984; 73:622.

Bresolin D, Shapiro PA, Shapiro GG, et al. Mouth breathing in allergic children: its relationship to dentofacial development. Am J Orthod 1983; 83:334.

Gross AM, Kellum GD, Michas C, et al. Open-mouth posture and maxillary arch width in young children: a three-year evaluation. Am J Orthod Dentofacial Orthop 1994; 106:635.

Venetikidou A. Incidence of malocclusion in asthmatic children. J Clin Pediatr Dent 1993; 17:89.

Oulis CJ, Vadiakas GP, Ekonomides J, Dratsa J. The effect of hypertrophic adenoids and tonsils on the development of posterior crossbite and oral habits. J Clin Pediatr Dent 1994; 18:197.

Adamidis IP, Spyropoulos MN. The effects of lymphadenoid hypertrophy on the position of the tongue, the mandible and the hyoid bone. Eur J Orthod 1983; 5:287.

Zhu Y, Li J, Tang Y, et al. Dental arch dimensional changes after adenoidectomy or tonsillectomy in children with airway obstruction: A meta-analysis and systematic review under PRISMA guidelines. Medicine (Baltimore) 2016; 95:e4976.

Carra MC, Huynh N, Morton P, et al. Prevalence and risk factors of sleep bruxism and wake-time tooth clenching in a 7- to 17-yr-old population. Eur J Oral Sci 2011; 119:386.

Bayardo RE, Mejia JJ, Orozco S, Montoya K. Etiology of oral habits. ASDC J Dent Child 1996; 63:350.

Widmalm SE, Christiansen RL, Gunn SM. Oral parafunctions as temporomandibular disorder risk factors in children. Cranio 1995; 13:242.

Kieser JA, Groeneveld HT. Relationship between juvenile bruxing and craniomandibular dysfunction. J Oral Rehabil 1998; 25:662.

Vanderas AP, Menenakou M, Kouimtzis T, Papagiannoulis L. Urinary catecholamine levels and bruxism in children. J Oral Rehabil 1999; 26:103.

Weideman CL, Bush DL, Yan-Go FL, et al. The incidence of parasomnias in child bruxers versus nonbruxers. Pediatr Dent 1996; 18:456.

Rugh JD, Harlan J. Nocturnal bruxism and temporomandibular disorders. Adv Neurol 1988; 49:329.